Today's Sponsor Spotlight is the blog,
Cassie's Life
. Her blog gives some great tips on weight loss, healthy eating and exercise. Cassie has her own line of awesome skin products, check her out!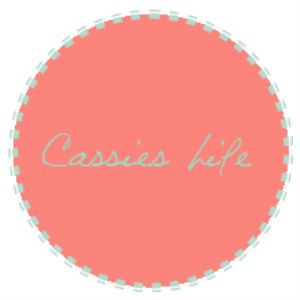 "I am 24 years old will be married to the man of my dreams for 4 years on this November 2nd. I just had a healthy, beautiful baby boy August 3rd 2012. He is my life right now, and because of him my husband and I want me to stop working in the "real work world" and stay home and raise our son. Obviously leaving a job will most likely cause financial changes and for us these changes are going to be HUGE! I say this in future tense because I am still receiving disability for being on pregnancy leave, but soon will be bringing in zero dollars to our home! SO, to hopefully help I am going to use my God-given talents and passions and create a skin care line. I am beginning with lotion and will sell online on etsy.com."